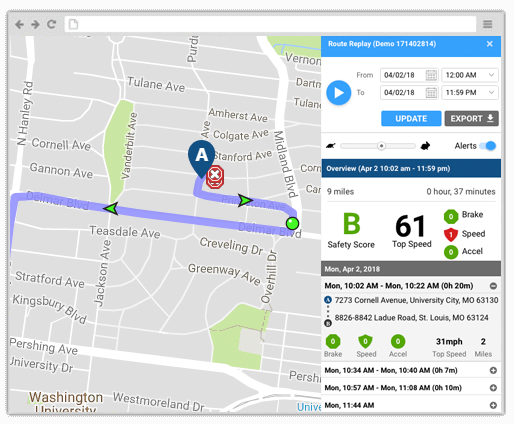 Total Coverage: GPS Tracking for Vehicles and Assets
Not only can you accurately track every vehicle in your fleet, you can also track all of your assets and equipment. Safeguard your entire inventory with a simple-to-use solution from Linxup to protect your lawn care and landscaping business.
Equip all of your vehicles with GPS tracking from Linxup to know where your lawn crews are at all times. Get turn-by-turn route replays, guard against theft and unauthorized use, and improve route planning.
Your lawn care and landscaping business depends on a wide variety of equipment to run smoothly. Expensive equipment should be guarded at all times, and GPS tracking from Linxup is an affordable way to keep your assets safe. Prevent theft, monitor for after-hours/unauthorized use, and gain peace of mind knowing that all of your gear is accounted for.
Our trackers can be installed in:
Light trucks
Heavy-duty trucks
Vans
Company cars
Mowers
Storage containers
Trailers
Power equipment
View Asset Trackers & Pricing
View Vehicle Trackers & Pricing