Going Beyond Hours-of-Service with a Total ELD Solution
Tracking hours of service is an important part of your drivers' day-to-day, but it's not enough to keep you in compliance when it matters most. You need an ELD solution that gives you comprehensive data at your fingertips – one that's simple to show inspectors to provide proof of compliance.
Linxup's FMCSA-certified ELD solution will help you:
Eliminate handwritten logs and paperwork
Provide quick reports for roadside inspections
Automatically change driver duty status
Monitor and track driver behavior
Manage routing & maintenance schedules
Anticipate critical violations with timely warnings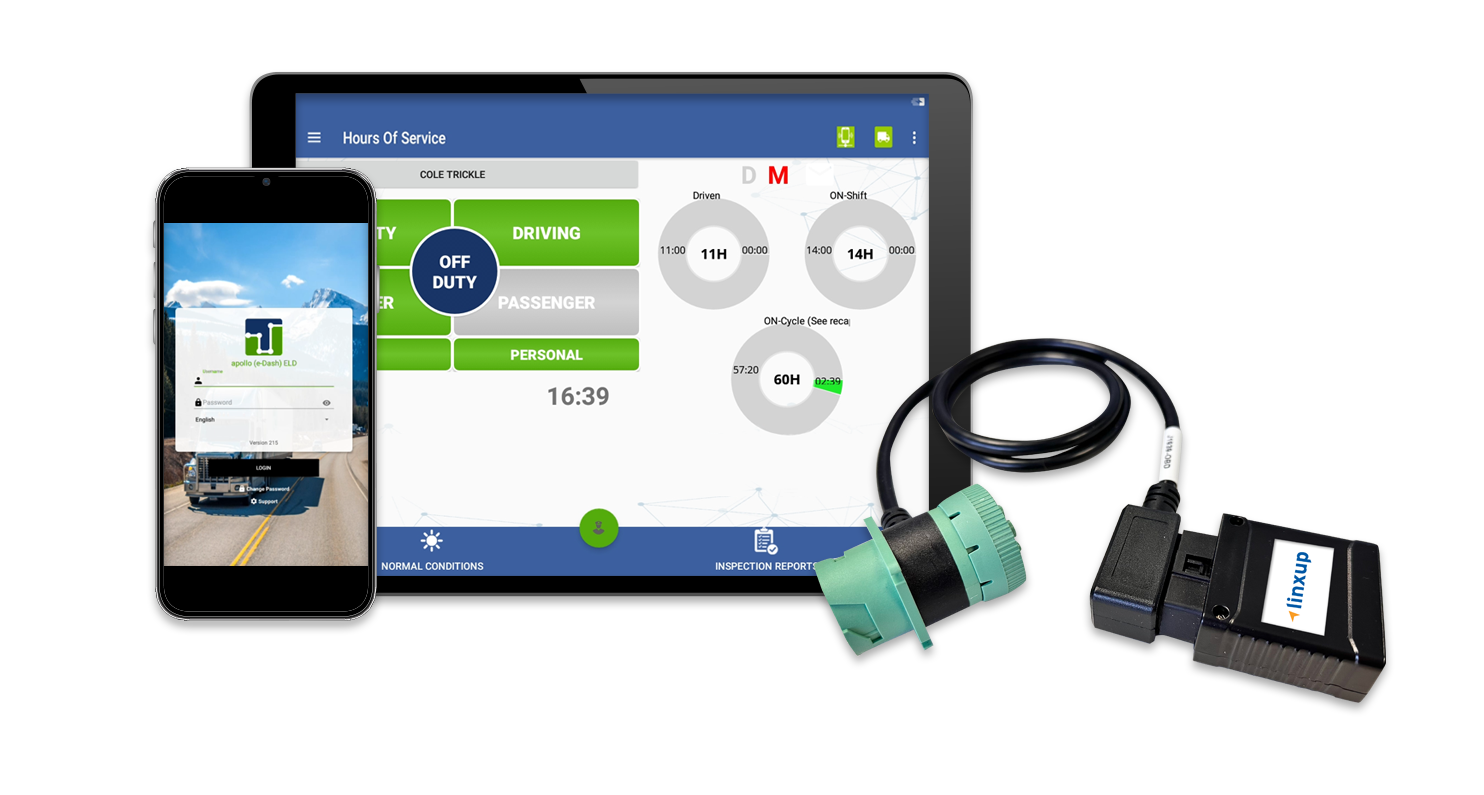 Linxup's ELD solution gives you devices that take seconds to install and easy-to-use touchscreen software. These solutions help your drivers and home office see all data in real time and access histories with a simple touch.